The Ultimate Pipe Possible Bag:
The Pipe Possibles Bag:POSSIBLES
The personal property of the mountain man, Such items as a bullet mold, an awl, knives, a tin cup, his buffalo robe or a blanket capote, his pipe and tobacco, flint and steel, sometimes a small sheet-metal fry-pan, and other accouterments he considered necessary. Firearms were considered "pieces" or guns" and not possibles.
POSSIBLES BAG
The leather bag in which the mountain man carried his possibles. everything from his pipe and tobacco to his patches and balls. What could not be carried in the bag were hung on the bags shoulder strap. Shooting needs were given first priority, kept where they could be found with ease and speed.
This bag is designed after the American frontiersman "possibles" bag. I carried one hunting for years and years. It has no handle as it is made to be slung over your shoulder or across the chest "bandolero" style. It's 15 inches long by 10 inches high. It has a full pocket under the flap and another accessory pocket within that front pocket. This accessory pocket holds a 60 pipe cleaner holder that comes with the bag.. The gusset is 5.5 inches so it will open and fill to about 5 inches. There are four or 8 pipe pockets inside, each will hold 2 normal to large sized pipes in their socks when placed bowl to stem. The rest of the bag is unlined. The exterior of the bag is hand laced or stitched. There is a choice of hardware and the bag is equipped withn a security strap, a shoulder pad and a pipe cleaner holder.
Ultimate bags are made of leather with these exceptions; the stitching, which is 5 strand Braided Waxed Nylon or #138 poly, the Nylon Coil Zippers and the brass hardware. There are no fillers. The lacing I use is 3/32 inch Kangaroo. Unless specifically requested the linings and interior pockets on all pipe bags are deerskin. Extrerior leathers include cowhide, bison and buffalo. Each pipe bag is cut by hand and hand made. The interiors are machine stitched and the outer shell is hand stitched or hand laced.
Price: $ $800 - $1200; depending on the exterior leather, lining and pocket configurations. The average price for this bag runs around $800 - $950.
To inquire about or order an Ultimate Pipe Possibles Bag,
please click here
.
To see if there are any Ultimate Pipe Possibles Bags that are ready to ship,
please click here.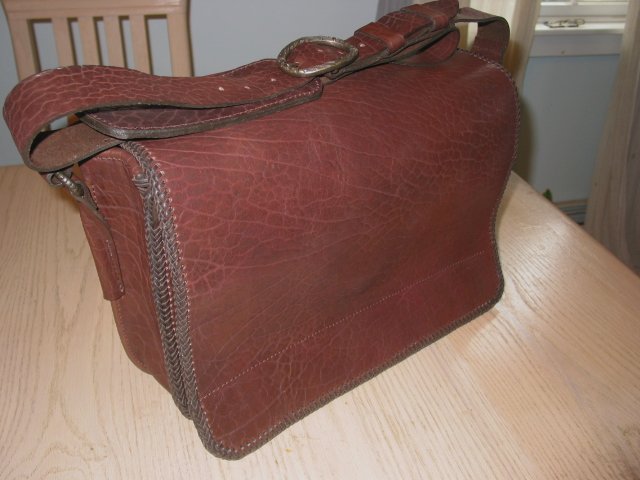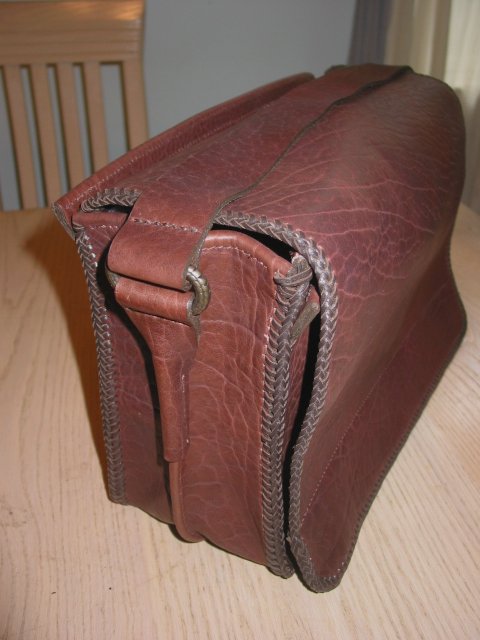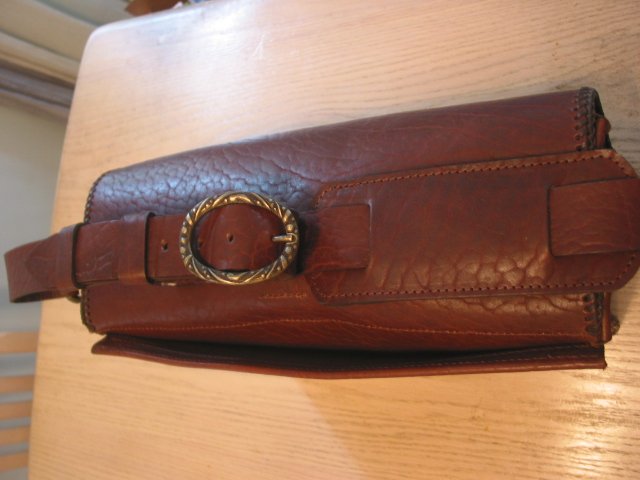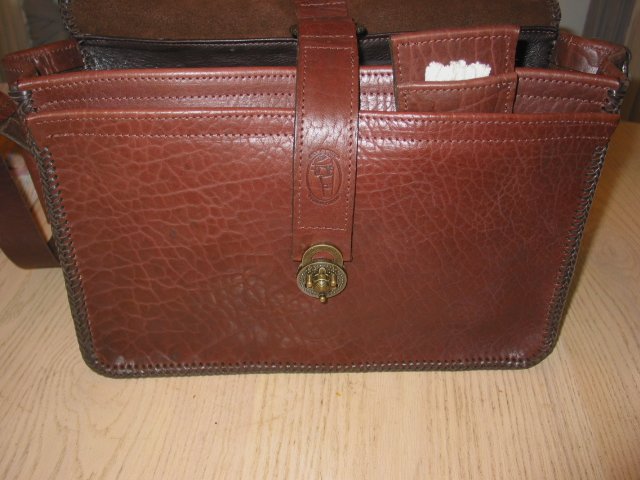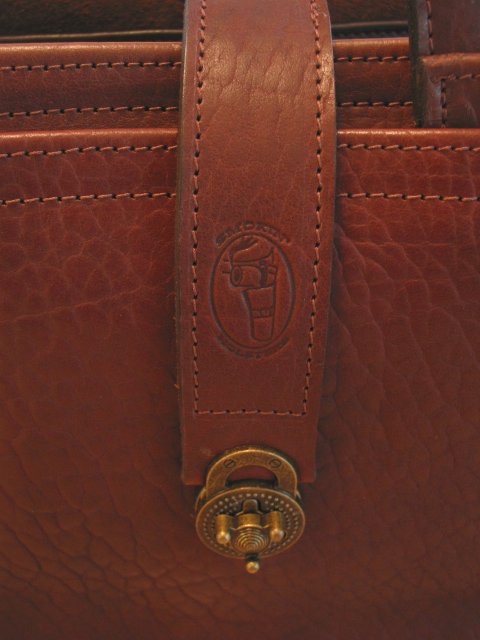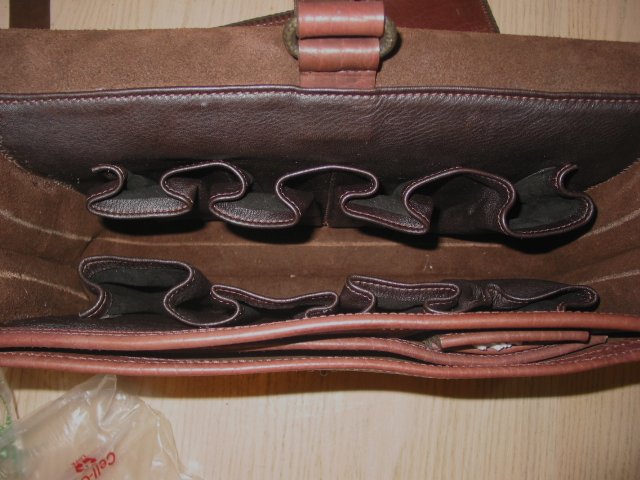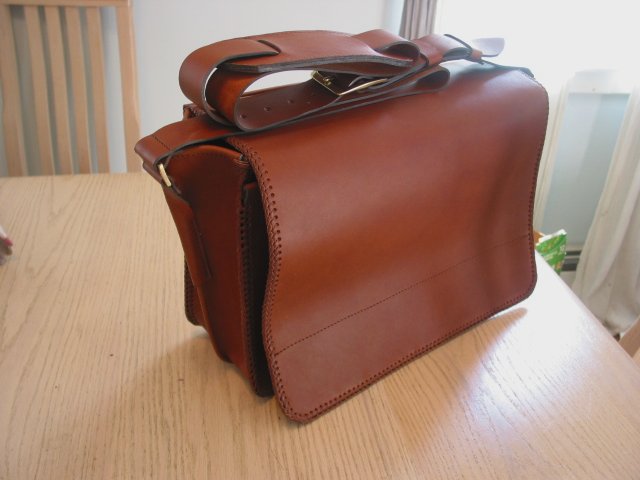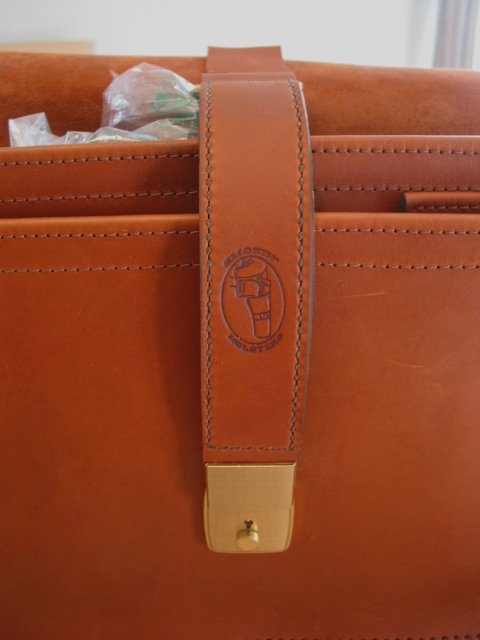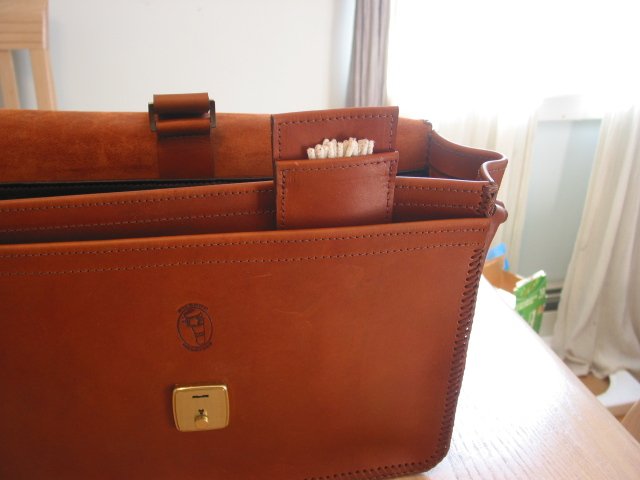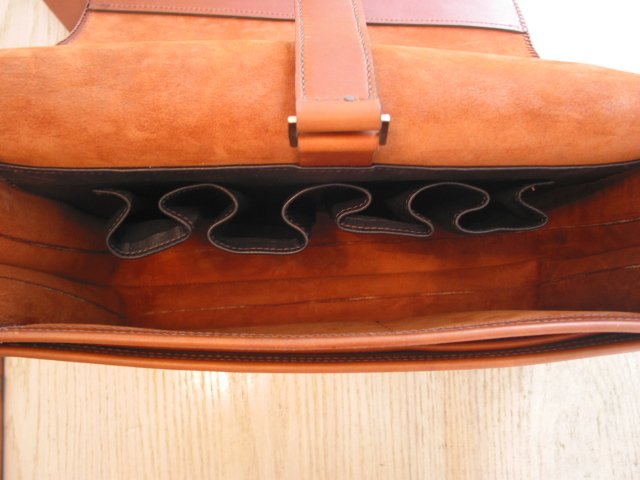 Note: You only get the bags everything else is for display only. Leather is a natural product. All leather has it's own grain and natural flaws which will vary from product to product. Very often the flaws, in the form of scars, brands and the animals inherent growth pattern will naturally become part of the leather and the design of the pouch. We believe this adds to the uniqueness of every pouch and pipe bag we design in leather. All the leather we use, including exotic leathers such as snakeskin, bison, etc., have been processed for legal distribution in the US and Canada and is legal as an export product from the US. All of my leather is purchased through 100% legal sources and I use no products that are in any way considered endangered or protected.