The Ultimate Archer Pipefolio:
I can't believe how popular this bag has been but I do understand it's appeal and I'm very proud of the design. The concept for this piece was the inspiration of my good friend Neill Archerv Roan. As a frequent flyer and heavy duty traveler Neill has run into problems with the new airline baggage regulations and needed a pipe bag that would carry 4 to 8 pipes with ample room for accessories and his tobacco and still fit comfortably into his briefcase or a suitcase. After spending several months ruminating on the design here it is, The Archer PipeFolio. If you'd like to read more about it in a review please feel free to visit Neill's blog, "A Passion for Pipes".:
http://passionforpipes.squarespace.com/classic-blog-posts/the-archer-pipe-folio.html
The bag measures 12"x8"x2", the perfect size for a briefcase or suitcase. It's very comfortable to carry under the arm as well.
All Archers come with a matching pipe cleaner holder.
Dimensions:
12"x8"x2"
The exterior is available in a large variety and color palette of chrome or Vegetable tanned leathers. Usually cowhide is used but other leathers such as bull hide, bison, or buffalo are available as well. All are water, soil and stain resistant . The bag can be ordered with a variety of linings including Elk, which is only available in black or buckskin which is available in a wide variety of colors .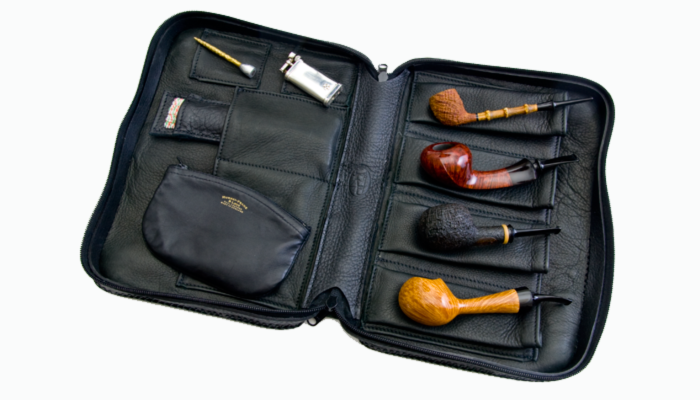 Each bag comes with 4 expandable pipe pockets which will hold 2 large pipes in their pipe socks place bowl to stem. There are also pockets for a lighter, a tamper, pipe cleaners and a tobacco pouch or two. They can also be custom fitted and designed for your specific needs.
Ultimate bags are made of leather with these exceptions; the stitching, which is 5 strand Braided Waxed Nylon or #138 poly, the Nylon Coil Zippers and the brass hardware. There are no fillers. The lacing I use is 3/32 inch Kangaroo. Unless specifically requested the linings and interior pockets on all pipe bags are deerskin. Extrerior leathers include cowhide, bison and buffalo. Each pipe bag is cut by hand and hand made. The interiors are machine stitched and the outer shell is hand stitched or hand laced.
Price: $ 450 - $ 600; depending on the exterior leather, lining and pocket configurations. The average price for this bag runs around $450 - $550.
To inquire about or order an Ultimate Archer Pipefolio,
please click here.


To see if there are any Ultimate Archer Pipefolios that are ready to ship,
please click here
.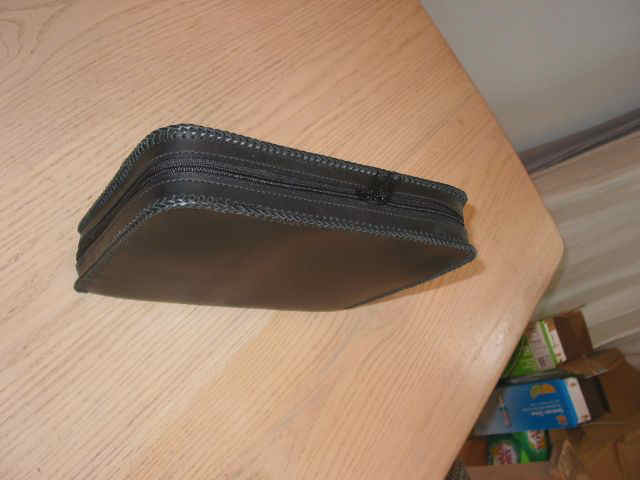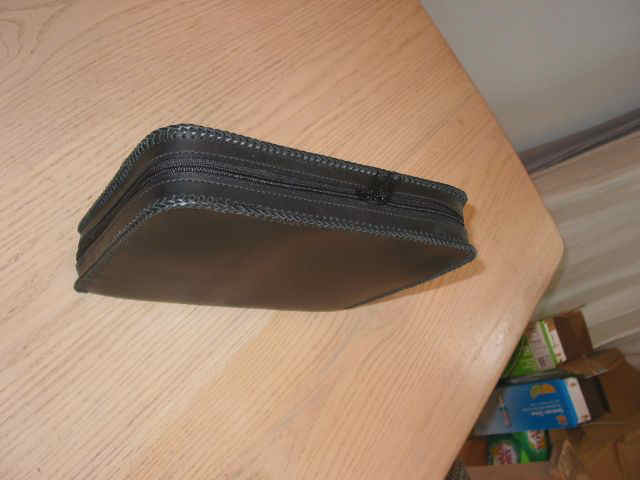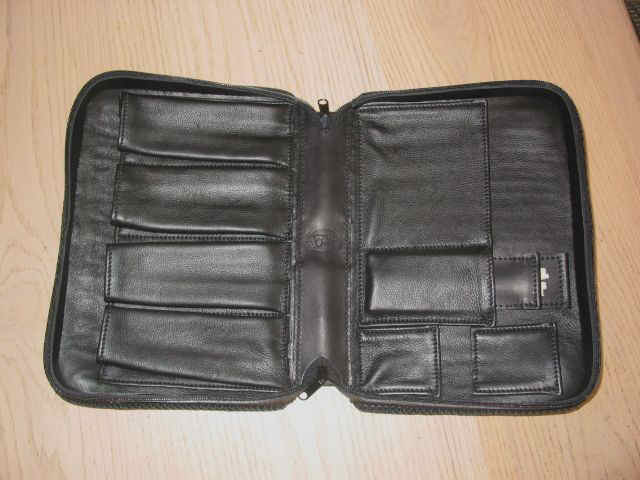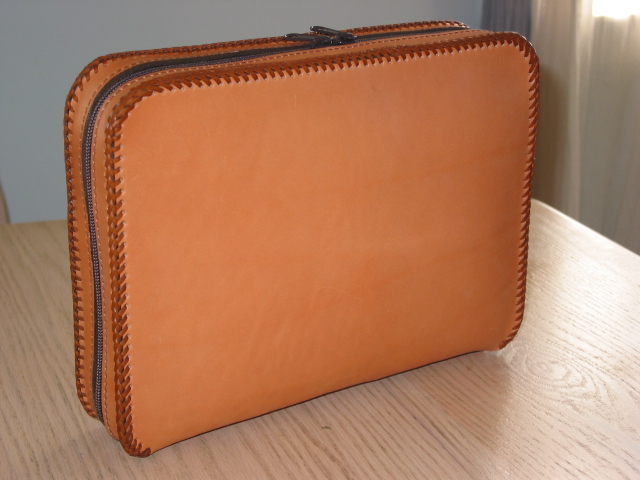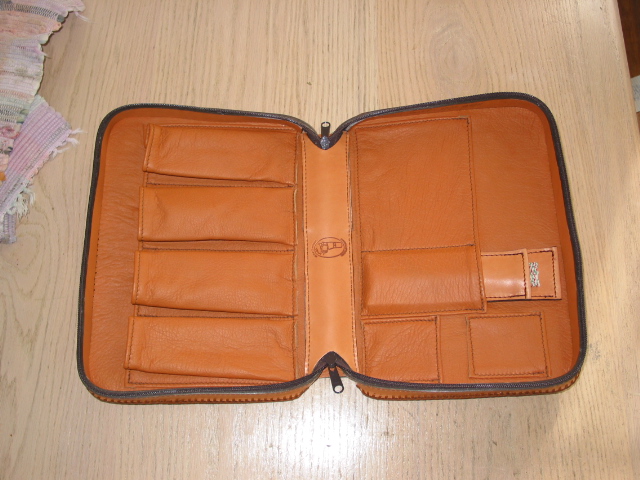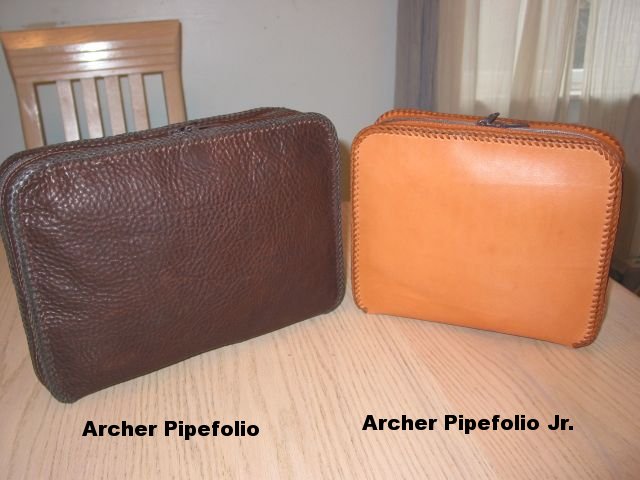 Note: You only get the bags everything else is for display only. Leather is a natural product. All leather has it's own grain and natural flaws which will vary from product to product. Very often the flaws, in the form of scars, brands and the animals inherent growth pattern will naturally become part of the leather and the design of the pouch. We believe this adds to the uniqueness of every pouch and pipe bag we design in leather. All the leather we use, including exotic leathers such as snakeskin, bison, etc., have been processed for legal distribution in the US and Canada and is legal as an export product from the US. All of my leather is purchased through 100% legal sources and I use no products that are in any way considered endangered or protected.