The Unisex Pipe Bag:
The Story behind the bag and the details:
At the 2006 Chicagoland International Pipe and Tobacco Show I was approached by several members of the Ladies of the Briar (then a Yahoo group). After several design attempts this is the bag I designed. Seems to work well for men as well.
With the exception of the buckle set, thread, closures and the inner nylon zipper the entire bag is constructed of very soft chrome tanned leather and deerskin. The pipe pockets and the panel they are attached to is deerskin. The entire bag including the shoulder strap is hand-made and machine stitched. The strap is 1" wide. The bag is designed in multiple layers somewhat like a ladies handbag to provide multiple pockets and spaces for storage.
As with all my bags, discounts are available to multiple purchases by clubs and groups.
Our Standard Pipe Bags are made of leather with these exceptions; the stitching, which is #138 poly, the Nylon Coil Zippers and the brass hardware. There are no fillers. The bags for the most part are cowhide and buckskin. They are also available on a limited basis in other leathers such as bison, buffalo and bull. The entire bag is cut by hand and both the exterior and interior is machine stitched.
All Smokin Holsters pipe bags are designed to protect your pipes as they should be protected. The pockets are designed to expand and will hold two normal sized pipes in pipe socks when fitted bowl to stem in the pocket. I've tried to capture the essence of the bags in the pictures shown on the site however leather is a very tactile product and you can't truly appreciate the bags without feeling the leathers.
Price: $ 400 - $ 550 (depending on the skins), the average will run from $ 425 - $ 500
To inquire about our Unisex Bag,
please click here.
To see if there are any Unisex Pipe Bags that are ready to ship,
please click here.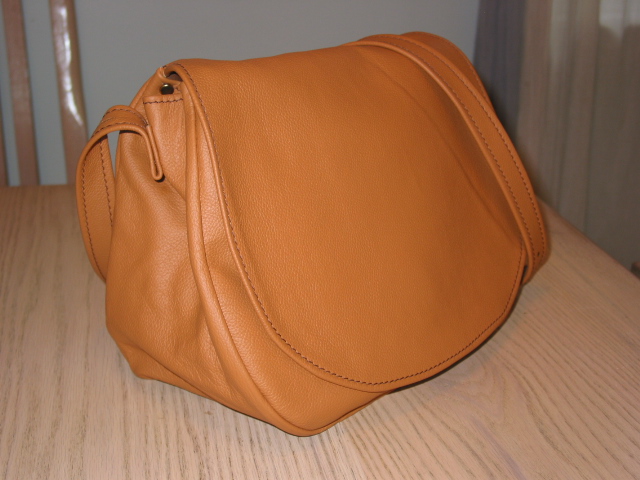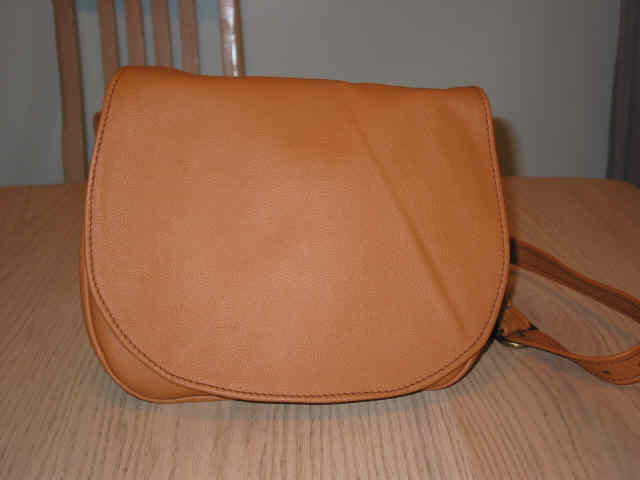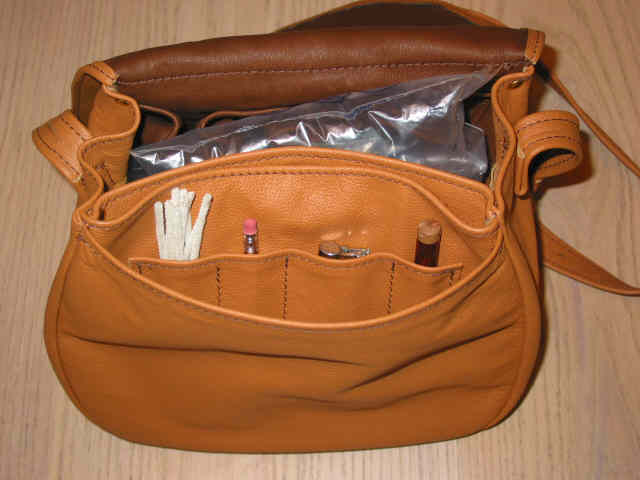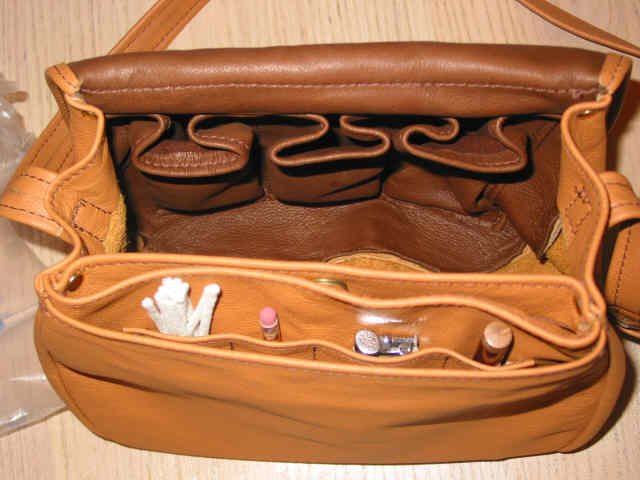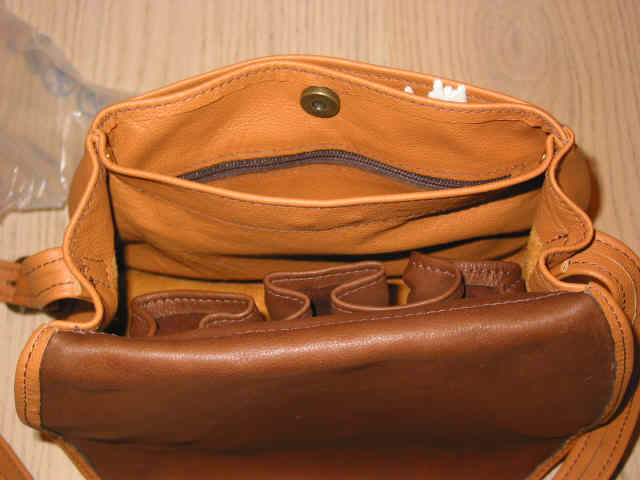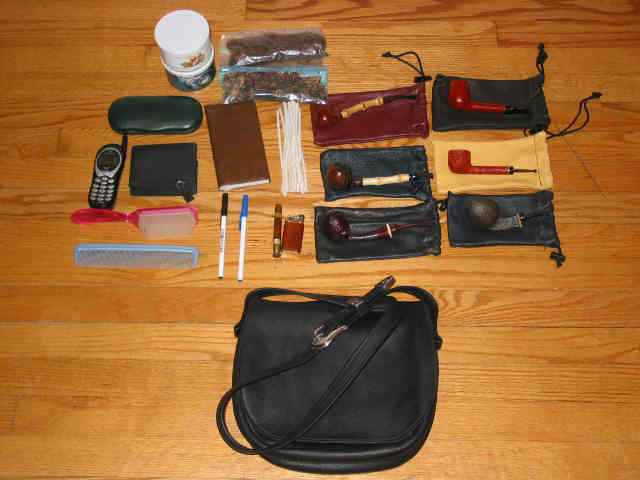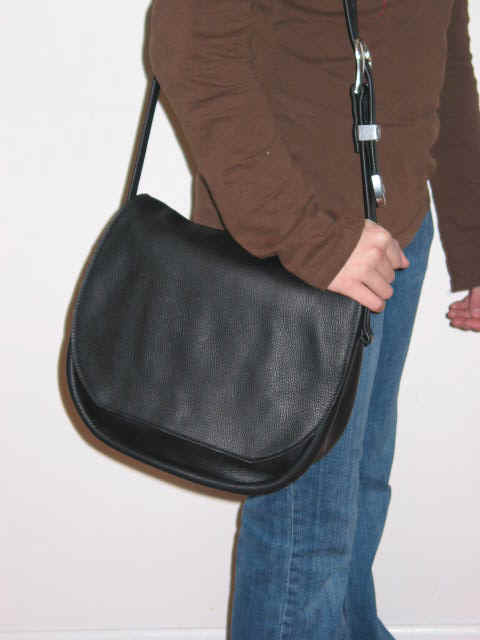 Note: You only get the bags everything else is for display only. Leather is a natural product. All leather has it's own grain and natural flaws which will vary from product to product. Very often the flaws, in the form of scars, brands and the animals inherent growth pattern will naturally become part of the leather and the design of the pouch. We believe this adds to the uniqueness of every pouch and pipe bag we design in leather. All the leather we use, including exotic leathers such as snakeskin, bison, etc., have been processed for legal distribution in the US and Canada and is legal as an export product from the US. All of my leather is purchased through 100% legal sources and I use no products that are in any way considered endangered or protected.