Smokin' Holsters:
Note: It seems that all the pictures of my Smokin' Holsters are not good enough for the page. I'll shoot some pictures and add them shortly.
Smokin' Holsters are belt pouches that hold tampers, lighters and pipes on your belt. They are made from an assortment of leathers.
Right now I offer 2 standard versions of the Smokin' Holster, a tamper/lighter combo and a pipe holster. There are several designs of each holster to accommodate the different and most used sizes our pipe tools come in. Each can be custom made to your specifications.
Price:
The pipe holsters run $30 - $40 depending on the size and the leather used.
The combo (tamper/lighter) holsters run $40 - $80 depending on the configuration and the leather used.
If you would like to order a Smokin' Holster or have questions,
please click here
.
Pipe Holsters: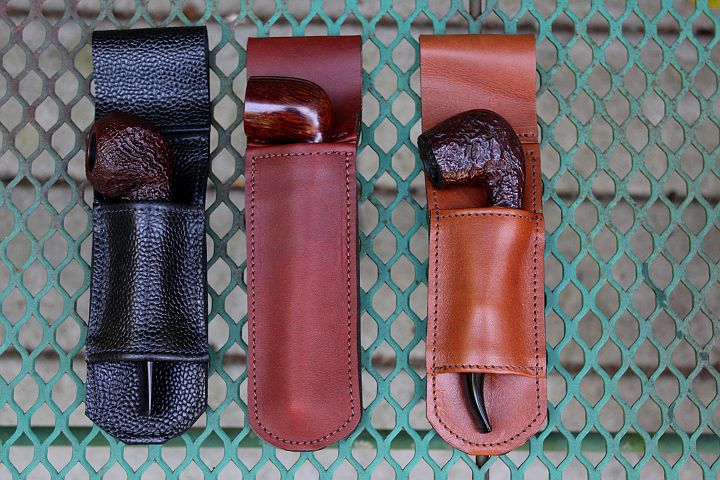 Combo Holsters: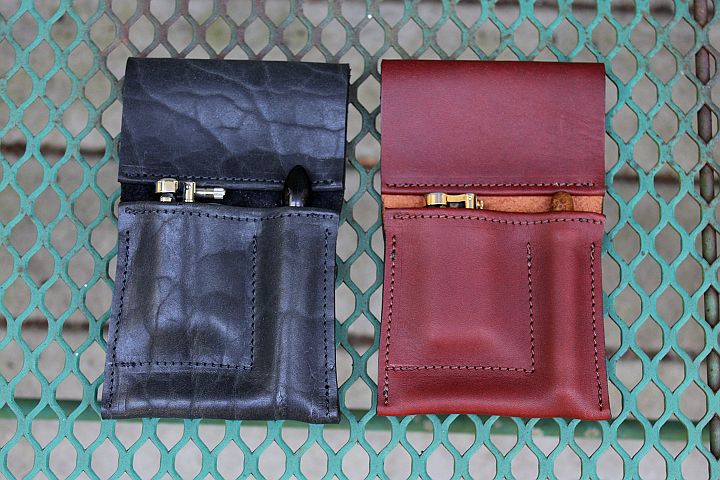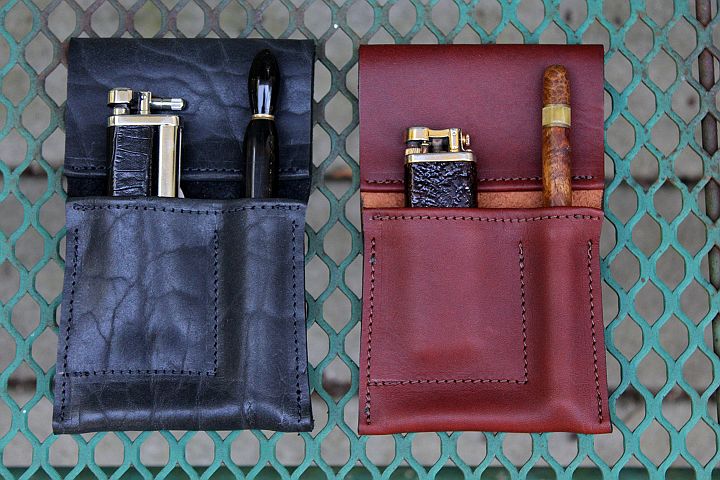 Note: Leather is a natural product. All leather has it's own grain and natural flaws which will vary from product to product. Very often the flaws, in the form of scars, brands and the animals inherent growth pattern will naturally become part of the leather and the design of the pouch. We believe this adds to the uniqueness of every pouch and pipe bag we design in leather. All the leather we use, including exotic leathers such as snakeskin, bison, etc., have been processed for legal distribution in the US and Canada and is legal as an export product from the US. All of my leather is purchased through 100% legal sources and I use no products that are in any way considered endangered or protected.