Pipe Socks and Walkabouts
Soft Cozy Pipe Socks - The Best Around:
Made of buckskin in black, yellow and shades of brown and tan..
$12.00 each plus shipping.
There will be a slight surcharge for orders of these outside the US.
The sizes are normally at least 7" tall by 4.5" wide. Custom sized orders are available.
If you would like to order pipe socks or have a question,
please click here.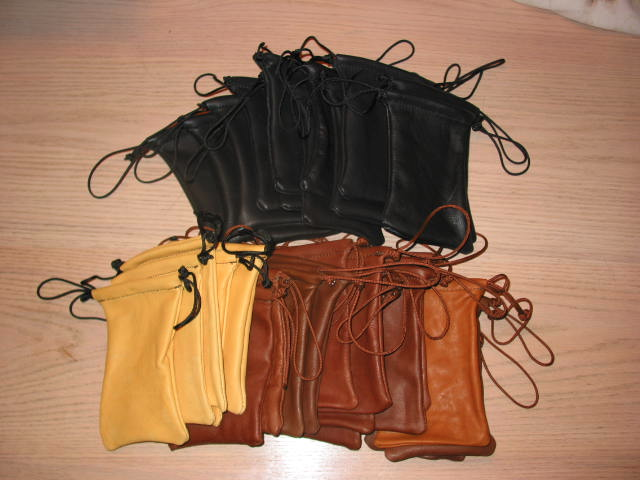 The Walkabout Sock
Well as does sometimes happen I was asked to come up with something that would hold what you see below. Tobacco, one or two pipes, a tamper, lighter and maybe some cleaners, The gentleman wanted it to have a simple closure and be small enough to stick in a jacket pocket. He ended up not wanting them but after field testing them for a bit I discovered that I love mine so I made and sold a whole bunch in Chicago. Here they are. Color availability changes all the time. They're $50 each in cowhide and standard deerskin. Sometimes I have exotic leather available that will work like select bisons, elk, antelope, etc. These are generally $60 and up depending on the skin.
For more information on these Walkabout Socks please
click here to email me.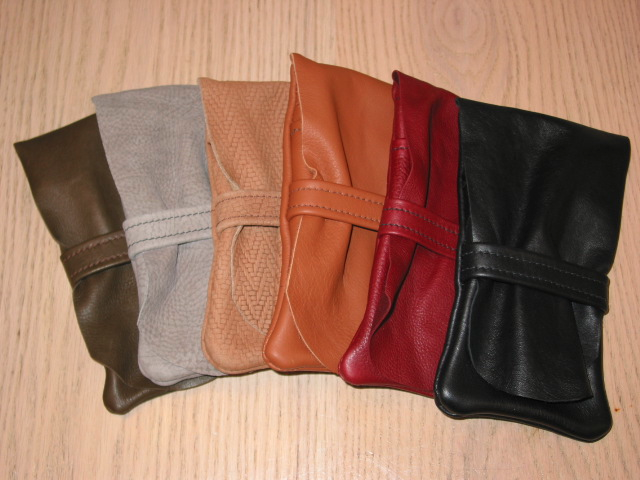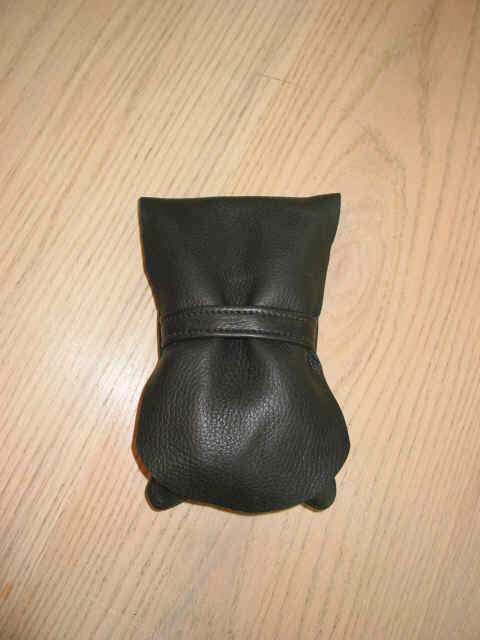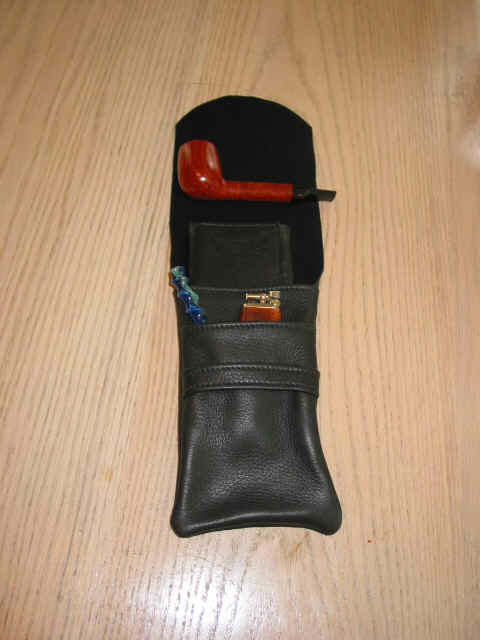 Note: Leather is a natural product. All leather has it's own grain and natural flaws which will vary from product to product. Very often the flaws, in the form of scars, brands and the animals inherent growth pattern will naturally become part of the leather and the design of the pouch. We believe this adds to the uniqueness of every pouch and pipe bag we design in leather. All the leather we use, including exotic leathers such as snakeskin, bison, etc., have been processed for legal distribution in the US and Canada and is legal as an export product from the US. All of my leather is purchased through 100% legal sources and I use no products that are in any way considered endangered or protected.